Dent Discount PDR Body Shop is Your Paint-Free, Eco-Friendly Solution for Dent & Ding Repair!
Why Choose Paintless Dent Repair?
Paintless Dent Repair (PDR) is a method of auto body repairs for plastic bumper dents, door dings, and creases from the body of cars and trucks. Automobile Dents can be removed by using the going GREEN process such as PDR as longs as the original paint is in place and intact on steel, plastic or aluminum.
Smart Repairs – When the work is performed by a skilled and certified technician at Dent Discount PDR Body Shop of San Jose, we can push, pop out with PDR rods or use suction on panels dented or bumpers dented. The fact is when the original paint remains on your car after our repair your vehicle retains a higher value than a repainted vehicle.
We know that your vehicle is a lifelong investment and we take special care in repairing your vehicle back to its pre-accident condition. Whether you were involved in a shopping cart collision or a fender-bender, we at Dent Discount Auto Body are here to make this whole experience for you as quick and painless and paint less as possible. It can be a huge inconvenience and hassle to first, get into a car accident of any sort, and second, to have to figure out the whole repair process at an automotive body shop in San Jose. That is why at our collision and PDR center we do everything we can to get you back on the road as soon as possible. We know that in this busy, fast-paced Silicon Valley lifestyle, being without your car can be a nightmare. Dent Discount PDR Body Shop will repair your vehicle the right time, the first time. – See more at: http://www.dentdiscountmobile.com/paintless-dent-repair-san-jose.php#sthash.J4tRPwT8.dpuf
Service Area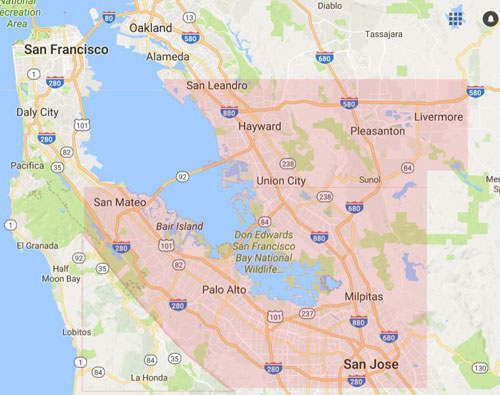 [gravityform id="1″ title="false" description="false" ajax="false"]